Custom Screen Printing
For high quality designs, there is no method more ideal than screen printing. With years of experience and knowledge and our reputation for quality, service and price.
Our team works closely with our customers to make sure they all experience the Critical difference.
Screen Printing Options.
We have years of experience with various designs, prints, materials and garments.
Cotton | Polyester | Wool | Blends & more
Hoodies, Sweatshirts & Sweatpants
Long & Short Sleeve Shirts
Golf Tees & Athletic Apparel
Custom Garments
Tote Bags & School Apparel
Our team has the experience to help you make sure you're getting the right garment, with the right design that's professionally screen printed… at the right price!
We've expanded our floor space to accommodate our new ten color, twelve station fully automated printing press, two six color manual presses and twenty foot dryer.
We're here to help you with any order from twelve pieces through the thousands.
What is Screen Printing
Screen printing is the process of turning our customers designs into films. Once our team approves the quality of the films, they shoot the films onto mesh screens. 
If your design consists of four colors, you will have at a minimum four screens. One screen for each color. 
Once the screens are finished, they are put through quality control to be reviewed for proper mesh and quality.
From this point the screens are handed off to the printer who then begins the setup and begins production.
How Much Does Screen Printing Cost?
The costs associated with screen printing vary greatly. Usually the basic costs begin with the quantity of items being printed and how many colors are in the design that need to be printed.
What impacts costs:
Amount of colors in the print
The type of apparel or garment being printed on
Is there any design time needed by our designers
The quantity of items being printed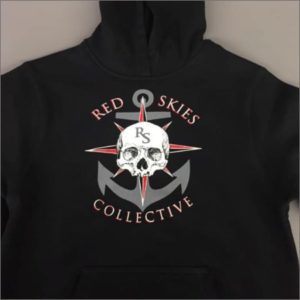 It does not matter what you need to have printed.. this is the Only Place you will ever want to go. I see all five star reviews and wonderful comments. That's because Diego and Racheal go above and beyond to make sure they come up with exactly the design you were looking for.
Excellent customer service, amazing graphic design and a fast turnaround makes for a home run! Our t shirts look amazing and couldn't be happier. Thanks Team Critical!
Best quality goods and printing for the price. Not the cheapest as I shopped around but they were able to bring my vision to fruition in two important projects AND were ahead of schedule. Highly recommended.
We work with our customers to provide them with exactly type of material or style of garment they are looking for.
If you can't find what you're looking for… just ask.